Saint Michael the Archangel church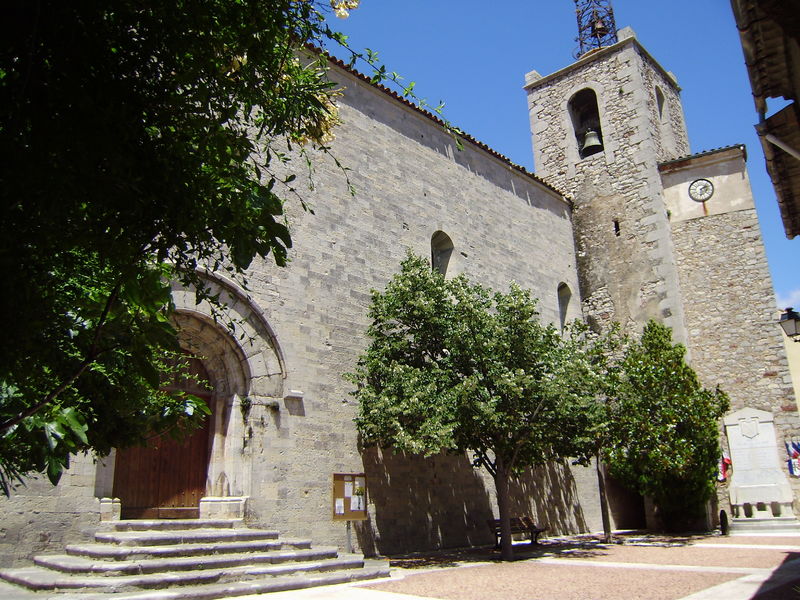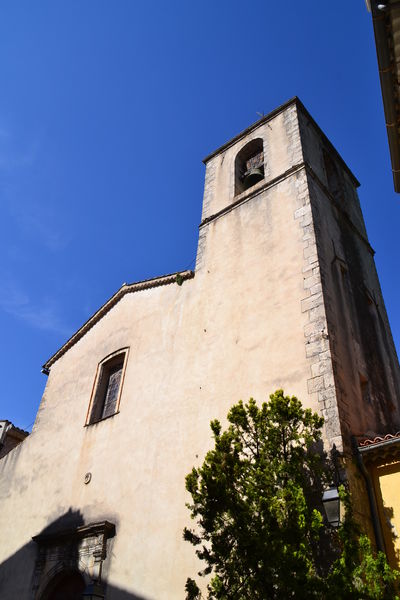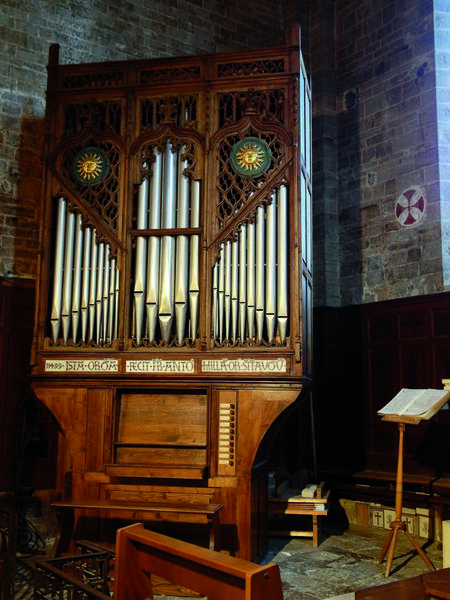 The quadrangular bell tower of the church dominates the valley from afar. Built at the top of the village, this Romanesque church with its Gothic influences is an eye-catcher. It houses one of the oldest organ cases in France (made in 1499)!
Description
The church of Saint Michael the Archangel has dominated the Vallée du Gapeau for 10 centuries. Built between the end of the 11th and the beginning of the 12th century, its style is a mixture of Romanesque and Gothic.

It owes its particularity to its two central pillars of 13 m high, which make it a church with two equal naves. This originality can be explained by the presence of the castle adjacent to the church, which was destroyed in 1578 by a rural revolt, and whose ruins can still be seen: the church would have been a hall whose main nave was connected to the castle.

The organs, restored in 1992, have a flamboyant gothic organ case. Antonius Millani built them in 1499. The case is one of the oldest signed organ cases in France. Signed and listed by the French Historic Monument society, it is honoured during regular concerts.

The bell tower dates from 1661 and contains a bell christened in 1938, which is named after its godmother, Madame Fille Beguin de Cuers "Rose-Marie". On her seventh birthday, she announced the Armistice of the last war.

The bell tower, a real work of art, built to resist the assaults of the mistral, dates from 1662. It contains a bell of note "E" dating from 1531.
Opening
All year round, every Tuesday, Wednesday, Thursday, Friday and Saturday.
Closed exceptionally on January 1st, Easter Monday, Feast of the Ascension, Whit Monday, May 1st, May 8th, July 14th, August 15th, November 1st, November 11th and December 25th.
Near
Furnished accommodation and Gîtes