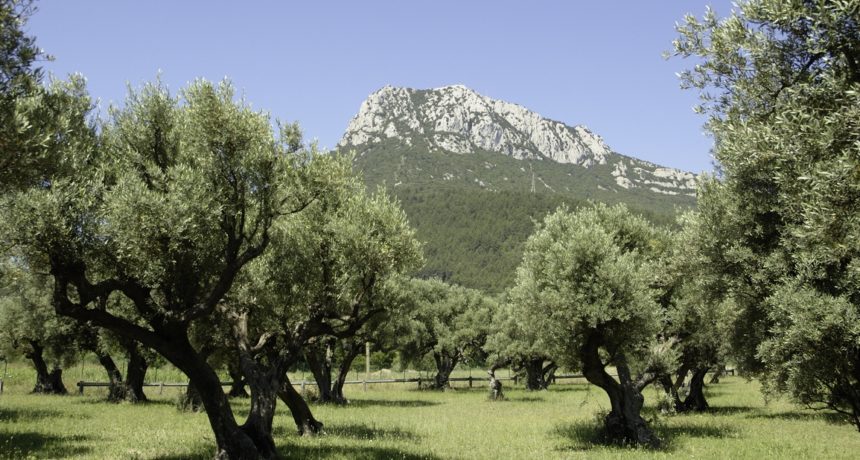 le-coudon-depuis-le-partegal
Located at mid-distance between Toulon and Hyères, The Farlède presents all the traits that make this region a real attraction. Two rivers mark its territory: the Reganas and the Gapeau. Dominated by the Coudon which culminates at 702 meters, the Farlède extends at the feet of what represents a true symbol for its inhabitants. If the flowers dominate today the agricultural activity of the village, the cultures of the wheat and olive tree long represented the main agricultural activity.
The Farlède's pearl
The royal olive grove of Partegal or Lavender olive is undoubtedly the most beautiful of the department by its extent and its age: some trees are more than 650 years old! It can be seen as a multi-century sculpture exhibition. Each tree has grown as the weather, winds and drought. Many olive trees spared by the frost of 1956 testify to the rich olive past of the region.
Culture and tradition
The Farlède also has two of the oldest working oil mills. The Moulin Guiol and The Moulin du Partégal welcome you throughout the year in order to make you discover an ancestral tradition restored to date.
A bit of history
The Farlede was linked to the three Solliès until the Revolution, when it assumed its administrative independence. Nestled on the flank of the Coudon, near the fortified town of Toulon, its situation often exposed it to the looting and destruction of the armies that descended on the region during the long wars of the reign of Francis I, between 1482 and 1543, then the Wars of Religion in 1579 and the Fronde in 1652.
Our poor villagers were exposed against their will to all these cruelties of the war, as well as the crops that were systematically burnt or decimated. Perseverance and resignation must have been the two virtues of the Farlédois, since in the 16th century they could flatter themselves to be one of the largest villages in the valley.